Jump to contents

Related products

|

INCOME, spol. s r. o.
Mukařovského 1985/5
155 00 Praha 5
tel.: +420 251 116 000
fax: +420 251 116 020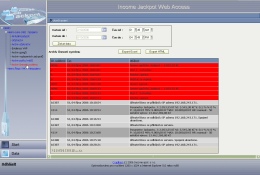 Enlarged picture in new window
Income JackWeb — demo
Do you want to try JackWeb just now?
We have prepared for you an on-line demonstration version, for free-of-charge testing of JackWeb capabilities.
You can find step-by-step instructions how to reach the demonstration version, how to operate it and description of its limits here.
We would appreciate your suggestions and comments to the demo version sent tojackweb@income.cz.